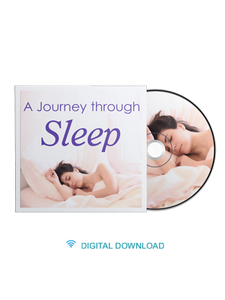 A Journey Through Sleep - The 5th Way
Master the art of sleep. This comprehensive audio tutorial teaches you how to get a good night's rest. Led by Armand Bytton.
• 12 Mp4's + a digital workbook
This is a step by step audio course and digital workbook that will guide you towards a good nights sleep. After following this program you will be able to:
1. Recognize the reasons you are having difficulty sleeping.
2. Understand the relationship between stress and sleep.
3. Be able to relax more easily and deeply.
4. Develop a new attitude and relationship with sleep.
5. Let go of problems more easily at bedtime.
6. Have fewer awakenings throughout the night.
7. Get to sleep in less time.
8. Improve the overall quality and restorative benefit of sleep
This is a digital product. You will receive an Mp4 download link via email after purchase.