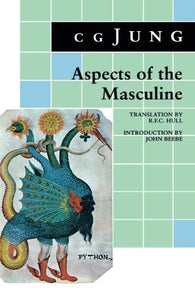 Aspects of the Masculine
Author: C. G. Jung
Brand: Brand: Princeton University Press
Edition: 1st Princeton/Bollingen pbk. ed
Features:
Used Book in Good Condition
Number Of Pages: 200
Publisher: Princeton University Press
Details:
Extracted from Volumes 4, 5, 7, 8, 9, 10, 13 and 14. Extracts are also taken from Dream Analysis, C. G. Jung: Letters (Volumes 1 and 2) and C. G. Jung Speaking. A collection of Jung's most important contributions to the depth psychological understanding of masculinity, not only the psychology of men but the essence of masculinity in both sexes.
EAN: 9780691018843
Release Date: 21-05-1989
Package Dimensions: 8.3 x 5.4 x 0.4 inches
Languages: English