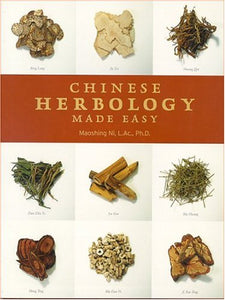 Chinese Herbology Made Easy
Author: Maoshing Ni
Brand: Brand: Sevenstar Communications
Features:
Used Book in Good Condition
Number Of Pages: 201
Publisher: Sevenstar Communications
Details:
'Chinese Herbology Made Easy' is used as a textbook at Yo San University of Traditional Chinese Medicine for its beginning herbology coursework. It not only classifies each herb by its action and effect, it also includes an overview of Oriental medicine theory, an index of herbs categorized by pharmaceutical name and pinyin, and contains a complete bibliography. In addition to over 300 black & white photographs of Chinese herbs, there is an in-depth introduction to each herbal category. 'Chinese Herbology Made Easy' is a perfect overview for beginners in the fascinating study of Chinese herbology.
EAN: 9780937064122
Release Date: 01-04-2003
Package Dimensions: 11.1 x 8.6 x 0.6 inches
Languages: English