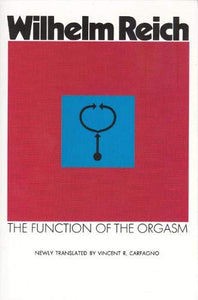 Function of the Orgasm
Author: Wilhelm Reich
Edition: New Ed
Features:
New
Mint Condition
Dispatch same day for order received before 12 noon
Guaranteed packaging
No quibbles returns
Format: Import
Number Of Pages: 416
Publisher: Souvenir Press
Details: Over twenty years Wilhelm Reich, a psychologist and doctor of medicine, studied the relationship between the emotional, physiological and physical functions of biological energy. He saw the orgasm as the key to the body's energy metabolism, discovering that the biological emotions governing the psychic processes are themselves the immediate expression of strictly physical energy - which he named the cosmic orgone.Initially derided, Reich's theories are now seen as crucial to our understanding of ourselves and our fellow men. In appreciating why the orgasm brings a feeling of physical and emotional well-being, we can also gain insight into the physical and emotional ills that result from a thwarting of this bioenergetic function. Many researches into psychic energy believe that the aura recorded by Kirlian photography is nothing less than the manifestation of Reich's orgone energy.
EAN: 9780285649705
Release Date: 24-08-1989
Package Dimensions: 7.6 x 5.1 x 1.3 inches
Languages: English