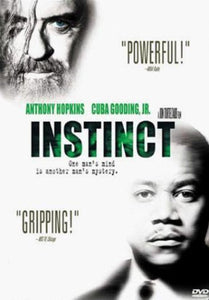 Instinct
Brand: Buena Vista Home Video
Features:
Format: Multiple Formats
Genre: Drama
Publisher: TOUCHSTONE PICTURES
Details: Adding memory to your new or existing desktop or notebook is the most economical way to boost system performance. Upgrading with PNY memory will significantly improve your computer's speed, allowing you to take advantage of the latest games and new applications and improve Web page access speeds.
PNY has a dedicated staff of technical experts to support you in your memory installation. When you install PNY memory you can be confident that you are using the best quality with the best support. Additionally, all PNY memory modules come with a lifetime warranty.
UPC: 717951004314
EAN: 9780788817878
Release Date: 16-11-1999
Package Dimensions: 7.5 x 5.3 x 0.6 inches
Languages: English, French