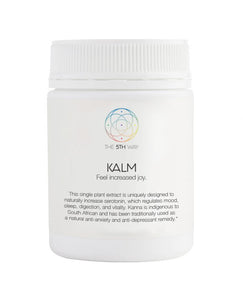 Kanna Lift - The 5th Way
Feel increased joy and light energy.
This single plant extract is a uniquely designed to naturally increase serotonin, which regulates mood, sleep, digestion, and vitality. Kanna is traditionally used as a natural anxiety and depression remedy. 
Quantity:
 5 capsules 
Servings:
 5 
Ingredients:
 Kanna 
NOTE:
 These statements have not been evaluated by the Food and Drug Administration. This product is not intended to diagnose, treat, cure, or prevent disease.