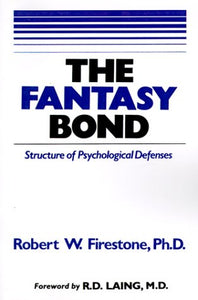 The Fantasy Bond : Structure of Psychological Defenses
Author: Robert W. Firestone
Brand: Glendon Association
Color: White
Features:
ISBN13: 9780967668406
Condition: New
Notes: BRAND NEW FROM PUBLISHER! 100% Satisfaction Guarantee. Tracking provided on most orders. Buy with Confidence! Millions of books sold!
Number Of Pages: 408
Publisher: Glendon Association
Details: This book offers a hypothesis centering around the concept of the "Fantasy Bond", an illusion of connection formed with the mother and later with significant others in the individual's environment.
EAN: 9780967668406
Release Date: 01-12-1987
Package Dimensions: 8.9 x 6.0 x 1.1 inches
Languages: English