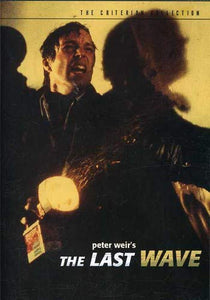 The Last Wave
Brand: Chamberlain
Edition: Criterion Collection
Features:
Format: Multiple Formats
Genre: Mystery & Suspense
Publisher: Criterion Collection
Details: Richard Chamberlain stars as Australian lawyer David Burton, who takes on the defense of a group of aborigines accused of killing one of their own. He suspects the victim has been killed for violating a tribal taboo, but the defendants deny any tribal association. Burton, plagued by apocalyptic visions of water, slowly realizes his own involvement with the aborigines...and their prophecies.
UPC: 37429161920
EAN: 9780780024601
Release Date: 27-11-2001
Package Dimensions: 7.4 x 5.3 x 0.6 inches
Languages: English