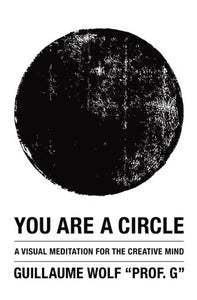 You Are a Circle: A Visual Meditation for the Creative Mind
Author: Guillaume Wolf
Brand: Brand: CreateSpace Independent Publishing Platform
Features:
Used Book in Good Condition
Number Of Pages: 302
Publisher: CreateSpace Independent Publishing Platform
Details: Selected for the official TED bookstore (2013), YOU ARE A CIRCLE is a stunning visual poem where you're invited (and challenged) on a journey to explore your creativity. This voyage is made of mysterious circles and zen-like aphorisms that feel like the voice of an old friend. A mesmerizing experience, YOU ARE A CIRCLE is the perfect companion for the creative mind. It's a timeless book that will inspire you for the years to come.
EAN: 9781480287723
Release Date: 23-11-2012
Package Dimensions: 8.0 x 5.2 x 0.7 inches
Languages: English